Wps Wpa Tester Premium APK  is an internet tool application. They supports devices running the Android operating system. In today's society, the use of technology has become one of the essential needs. Nowadays, everyone has a mobile phone, but it doesn't end there. Everyone has a mobile phone, but the most important thing is that you have a smartphone. Smartphones mean that you can make wi.FI contacts with it. Just think if you would like to use your phone without Wifi, no never….This app is the version of without Advertising  "WIFI WPS WPA TESTER".
Important point  a small portion of the wireless access point is a threat to the backup protocol. But it has an property related to the latest technology in using wi.fi that you will need to learn. Now let's talk about WPS, what is WPS… WPS stands for Wi-Fi Protected Setup. It is a wireless network that tries to that allows the router and wireless devices to easily increase the speed between the tow.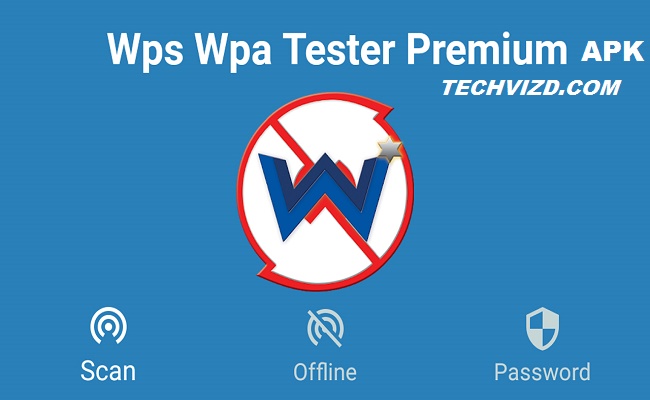 So before you want to use it, you must have ensure that your smartphone and modem are equipped with this technology. Wps Wpa Tester is that you need. There are so many connections mode with this app and you can try the brute force mode either. This App allows users with root permissions to Wi-Fi passwords saved and see it.
Download and install Wps Wpa Tester Premium APK
There is a way to use this application, of course talking about the WPS WPA Tester Premium APK free download latest version. Well click on below button to start Download Wps Wpa Tester Premium butt there are few steps you should follow these steps.
Read Suggested: JOOX Premium APK Download
Before preceding with the setup for noon rooted phones. After downloaded, you can go to the Security section from Settings, then go to the Unknown Sources option there, and enable unknown sources from there. After, you can install it by clicking the downloaded file.
First Download the APK file from the given link below.
To give Permission to the phone to install external APK files. Enable Unknown sources
Click  Install and wait for few seconds.
And Enjoy it
Main Features of Wps Wpa Tester Premium APK
It's an impressive application for android devices.
Easy to download with simple contrary interface.
Test the connection to AP with WPS PINS.
Notify the WPS is root or not root.
It does not contain Ads
More Pins, Brute Force Pins also added.
You can hack routers
Save Password and share it with your friends
Whats New about Wps Wpa Tester Premium APK
Bug fix
Added new Pins
Vendor db updated
Final Words
This app is very easy to use and friendly for those who are like this wpn apk. Choosing this application for you android and ios. You will find also lot of important facts and information about WiFi spots and security measures. the most important thing is, using WPS WPA Tester Premium version test your access point and keep your device safe at all time.