Androrat APK: Do you require to spy on an android phone? Want to check real time notifications, WhatsApp messages, call logs and more? Androrat ware is a great tool to help you do just that. Want a hacking app for android? Don't look at the full version of android app for free except for free download. There are so many types it's hard to say. First coding, but coding is not easy. So try another procedure like hacking tools to hack the phone. There can be no one better than the android app. The term comes from android rat remote administration tool.
Androrat is an open source client server application designed for servers in Java Swing and for Java clients. This is a remote access tool rat for the operating system android that is used to attack a victim or attacker. This app can be used as a client side android application on the target phone and as a server side application on a hacker or attacker computer. In other words, you can gain full control over a single android target phone or device away from your computer using this client server application.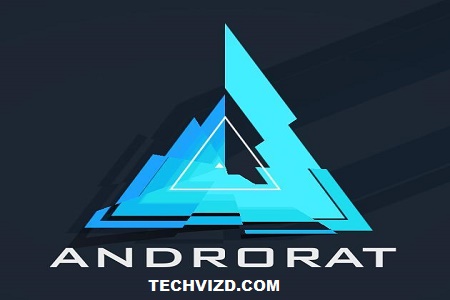 This application has no knowledge of coding and programming. But you have to learn how the app works. This application is actually for testing network security. Was prepared. Security analysts use this application to detect system and network errors. This is hits the weak areas of the app and gets into the phone or network. With the help of this application, you can also hack any network and any device and check the real time status of the phone.
How to use AndroRat APK?
This type of use, undoubtedly these applications two dimensional sword though for educational purposes to test the weakness of a system. Come but, more and more searchers and hackers get help, and break the system. So let's use this application and check the vulnerabilities of our system. Because it would be ideal to detect these flaws before they enter our system.
You need to create a place where you can store data, or where data can be sent.
Now, move to the port, it depends on the type of your router. You need to know the type of router; Google is the best at doing this.
Now download androrat binder, and type the name in place of the host name, you need to find and create your port for.
Take the name of the file and click on Go, you can also convert the created file into another application.
Now, when you install DUC for automatic DNS type, enter the hostname that was created before.
Start the androrat Project app, and enter the port number in the Server Tap option.
You are now ready to hack a phone.
Features of Androrat APK
Get contacts and all theirs information's
Get call logs
Get all messages
Location by GPS Network
Monitoring received messages in live
supervision phone state in live call received, call sent, call missed
Take a picture from the camera
Stream sound from microphone or other sources
Streaming video for activity based client only
Do a toast
Send a text message
Give call
Open an URL in the default browser
Do vibrate the phone
How to Download and install Androrat APK?
Beginning Click on the "Download" below the button to get started
Download this APK on your Android Smartphone
Install the APK Now
Enjoy
Last Words
In case the anti infection kills the Androrat server application, remove the anti infection in a few minutes and then enable it to be introduced on your PC later. We have given you android customer side and server side. You can tap on the download cache to retrieve the document. For example to using Android carefully. Don't use it for the wrong purposes.