DroidSheep APK is an android application that analyses the security of wireless networks, and finds the wireless network sieve to see if the connection to the wireless server can be hacked. It helps you access the accounts of other users who are connected to the same wireless network.
This is designed to test the security of public wireless networks. Andreas Koch has developed the droidsheep application to analyze internet network security. Basically, this is a session hijacking application that allows you to access the accounts of the infected person who is connected to the same wireless network as you. This app captures wireless network session cookies.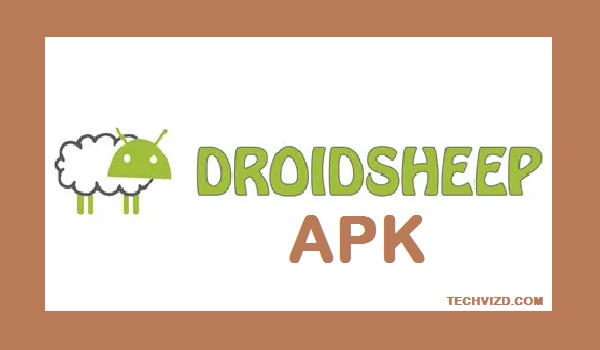 More about DroidSheep APK
Have you ever worried about your safety when using a public wireless network? Do you want to scan the security of your internet connection? Now here you will need the droidsheep application to consider the security of your network. Many of you may be wondering if droidsheep is the same as Fanif, which also provides access to hijack sessions and the victim's accounts.
But the problem with Facebook is that it allows you to access only a select few websites. On the other hand, droidsheep works with almost all types of websites.
To examine the security of your wireless network you require to install the droidsheep  app in your android mobile and then ask your friend to connect to the same wireless network and use it on your Facebook, Yahoo etc, account.
Allow access to once your friend is logged into your account; you will also be able to access his account with the help of droidsheep application. This is what works to hijack other users' cookie sessions.
To use DroidSheep, you need to connect your mobile phone root properly. If your mobile phone is not rooted then this application will not work for you. So make sure you connect your mobile phone before using this application. There are many tutorials available on the Internet for rooting android mobile phones.
If you are looking for the easiest way to root your mobile, you can try the root application. Once you have rooted your mobile phone, you are ready to use droidsheep. Below we share a guide to using droidsheep in android. Read it correctly and start analyzing the security of your wireless network.
How DroidSheep Works?
During wifi, when multiple users transfer messages and chats, these transmissions can be captured and listened to secretly. The droidsheep app captures data packets on wifi between users sender and receiver. droidsheep only blocks unsafe web browser sessions, which means that if you're using an HTTPS or SSL secure website then it's really hard to block sessions.
It can also block packets on the SSL installed website but it cannot read the decryption and content. So, to stay on the safe side, make sure that all conversations or other uses of the internet are only on encrypted secure websites and connections. This app is for security risk testing. It's good.
Features of DroidSheep 
You can always find information about session cookies.
Since this is an open source application, you can use it without any knowledge.
You can export cookie information via email.
You can easily add and remove your connections from integrated cookies.
Cookie saving feature is also available in this application.
Adding your host to the blacklist can be done easily with this application.
You can get complete information with one click.
Hijack contacts with available wifi connection cookies.
Therefore, these are the features that will certainly strength you to download DroidSheep no root from here. It works like DroidSQLi. This is also a hijacking application that works on rooted devices.
Conclusion
This application stores cookies for other users and allows you to access their accounts. Please use it for educational purposes only. If you have any questions about droidsheep , please ask them in the comments section below. We will be glad to hear from you.