Wifikill APK is an app that will make the principle of high-speed and pre-trusted wifi connection possible with public networks. Instant and secure internet connection is one of the things that a lot of people need to have before they can do a proper and good job. And it is not surprising that in today's world we need faith in almost and we need wifi for basically everything, from talking to your friends to getting new information and checking your email.
However, everyone has been in a pinch while using public wifi, during your daily bus journey to your favorite coffee shop, even at work. There are people in this network who are making their lives miserable by wasting this precious momentum in doing so, that is probably stupid or unnecessary.
Wifikill helps you manage your wifi connection from your phone, This includes data from monitoring users and your wifi router. You can also disable shutdown the internet connection of other devices connected to the same wifi network. Bandwidth is also very easy to handle and the user can allot internet shares to people connected to your wifi network. Wifikill available for android phones and requires no access to damage such as net cut – selfish net. This app is perfect for people who have taken crowd wifi  and want to do something.
These situations mentioned above are why someone created a wifikill application and why you need to download it on your mobile device. Or someone else in which you have a connection with a public network and  you were able to disconnect everybody else and use the full power of given wifi. This is what application are for and you already know you need it.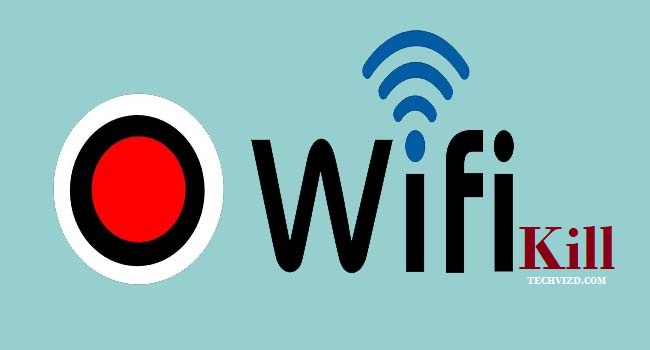 Key Features of Wifikill 
User friendly Interface
Runs in background
Can find names of others very easily
Quickly disable others from the connection
Choose who to stay in the Network
Display all the devices in same wifi network
Totally free
How to use WifiKill?
First you need to install your own version of the app on your mobile device and now it's time to master it. You no longer need to be connected to the Internet to run your app. One thing, however, is that when you press the play button it will perform a scanning process in search of other devices connected to the same network. After the scan is complete, you will see a list of all existing users of the same network or your screen. You can also see the use of name statistics and the same website in the same first.
Now you'll want to grab a device or two before you kick them out. Choose your first goal as a precaution and then choose it and grab it and drag it to the grab you can see on your screen. Repeat this as often, And as many devices as you like, because, once they are on the grab list So it's easy to get them out and disable their internet connection.
Last Words
Wifikill APK is a application for Android smartphones ,PC and tablets. Which allows you to monitor the traffic of the devices connected to a wireless network. If you manage a wifi network and you want also to know exactly that devices are connected and what they're downloading, the application WiFiKill will allow you to know straight from your smartphone and tablet. in additional, it offers you all this information from a user-friendly interface.